About 911 Restoration Staten Island
Meet the Owners:
911 Restoration Staten Island is a company built to bring a fresh start to homeowner's in the community. It is run by Michael Oren, Adi Schwartz, and David Oknin, three friends who started their foray into the restoration industry in 2008 to provide relief to property owner's who needed their aid.
Today, they have grown their business to encompass New Jersey and the five Burroughs of New York City.
Their three crews are IICRC certified and the support staff is available 24/7/365 to help at a moment's notice.
The 911 Restoration Staten Island team is determined to provide the best customer service in the industry.
Whether you need water cleanup, mold removal, or fire damage restoration, they are equipped, educated, and eager to resolve the issue.
Call our water damage restoration experts with 911 Restoration Staten Island for a fresh start from three guys looking to make a difference in their community today!
Water Damage Restoration Tips
911 Restoration Staten Island goes beyond water extractions and smoke removal. In addition to being able to fully restore your home, they can teach you how to keep it safe for years to come.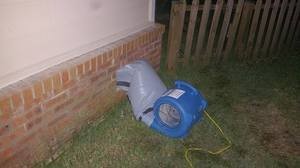 Co-owner Michael Oren suggests you leave your heater on during the winter months, use a dehumidifier in damp, dark basements to avoid mold growth, and have a friend check on your house often if you travel for long periods of time.
In the event you find leaks or mold in your property, call a professional restoration team right away, as leaving the problem for any length of time will make the situation entirely worse.
If you are preparing your property for potential disasters, check with your insurance company to make sure you are covered for any scenario.
There are many stipulations in these policies, such as leaks lasting more than 24 hours may not be covered, and if the flood started from overflowing groundwater, you will need more than a simple homeowner's insurance policy. 911 Restoration Staten Island is willing to work directly with your insurance company.
911 Restoration Staten Island Repairs It All
Beyond residential properties and fortune 500 companies, 911 Restoration Staten Island has repaired city buildings such as libraries, police stations, and court houses.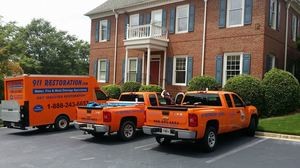 Adi, Michael, and David have come along way since they first started with 911 Restoration and they have a bright future in front of them.
When your home floods, allow them to set you up with a similar fresh start.
Our expert technicians recognize how trying these times can be for people and that is why we make sure to even help with the insurance paperwork during such incidents so that our clients don't have to.
When it comes to taking care of our customers, we make sure to always put their needs and desires as our number one priority.
If your home or office property is already experiencing flooding of some sort, then contact our water damage restoration experts with 911 Restoration Staten Island for help today!