Water Damage and Mold Removal Arden Heights
Water damage and mold removal are some of the leading causes of property disasters in Arden Heights. And the wet seasons certainly help by causing more headaches. Whether it be basement floods, burst pipes, carpet water damage, plumbing issues, or mold remediation – it's not an easy task.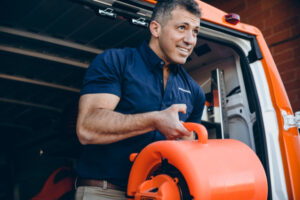 That's why the team at 911 Restoration of Staten Island is there to come to the rescue. Our IICRC-certified staff is prepared for any property disaster. They have the years of experience, training, industry knowledge, and caring mindset to help you. Because not only do they strive to restore properties back to normal, but they care about the people who live in them.
With that said, our disaster technicians specialize in a plethora of restoration services.
Water damage restoration

Fire and smoke cleanup

Sanitization and disinfection

Sewage backup cleanup

Mold remediation
And because time doesn't wait the moment a disaster on your property happens, we act fast. We'll be at the scene of damage the moment you need us within 45 minutes or less. The last thing we'd want is you suffering and waiting for damages to only worsen.
How are we able to act quickly?
911 Restoration of Staten Island encompasses the general vicinity of Staten Island. So that means each customer is within reach of a Fresh Start.
So don't let the fear and stress of property damage ruin your life. Know that our restoration experts are there for you to deliver and rebuild your second chance.
The Only Fresh Start Restoration Company in Arden Heights
What sets us apart from other restoration companies in the area? Simply our Fresh Start promise is what makes us unique. We have the resources of a national company to deliver our customers the quality service of a local restoration company.
All of our customers love our Fresh Start. We've helped thousands of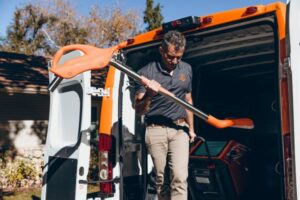 property owners who were once in the same shoes you are in. They thought their life was doomed with trying to recover from the impossible. But that's not the case.
We believe each and every customer that works with us is deserving of second chances with a Fresh Start.
IICRC-certified staff to deliver you the best skills, knowledge, and service

A 45-minute or less arrival time after every call you make

Fast and reliable help anytime you need us 24/7/365 days a year in Arden Heights
Arden Heights residents can finally have a breath of fresh air knowing we have their back any time. So don't drown yourself dealing with water damage or the growth of mold on walls. While it may feel overwhelming, it doesn't have to be.
When you work with us, you'll have a worry-free and seamless experience. We'll take away the stress of dealing with disaster.
Call 911 Restoration of Staten Island today for your free mold inspection. You'll soon have peace of mind and a house where you feel safe and comfortable.
Because a Fresh Start has never been this easy until now!