Sanitization and Disinfection Services in Staten Island
These are uncertain times to say the least. The coronavirus pandemic came on suddenly and unexpectedly, leaving many people in our Staten Island community scrambling to make sense of it. If you feel overwhelmed by conflicting advice and confusing guidance, we can help. Information changes daily, and it is important to stay up to date with the latest insight from the Centers for Disease Control and the World Health Organization. But in the meantime, we can clarify a few key facts that will help you approach this crisis responsibly.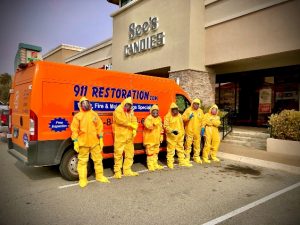 First, understand that coronavirus is not like the seasonal viruses we are used to dealing with. While many do recover from infection without hospitalization, others face potential life-threatening complications. There are some instances of young, healthy individuals becoming gravely ill. However, it is far more common to see severe infection in people who are over the age of 60 or have pre-existing medical conditions.

Even if you are not a member of a high-risk population, you can very easily spread infection to these vulnerable individuals. A lack of coronavirus symptoms does not mean you do not carry the virus. It often takes a few days for symptoms to appear after exposure. For some people, signs of infection do not appear for as many as two week. But if you carry the virus, you are contagious—symptoms or no symptoms.

Because it is so easy to carry and spread coronavirus without realizing it, the CDC recommends extreme vigilance. Stay at home as much as possible and wash your hands frequently. If anyone in your household is at higher risk for severe infection, provide them with a protected space.

Sanitize and disinfect your living and work areas frequently. Just as you do with your body, treat your property as if it has been exposed to coronavirus. We know this can be tedious and exhausting, especially if you own a retail store or any other commercial facility. However, sanitization is key for providing much needed peace of mind for your family, your staff, your customers, and yourself.

Do not hesitate to seek out professional assistance. 911 Restoration near me offers expert sanitization and disinfection services throughout the region. Our highly trained crews follow CDC and EPA protocols to the letter. They deep clean all property types, from offices and large commercial properties to private residences. They are thorough, compassionate, and happy to answer any questions. We understand the stress you're under at this time, and our goal is to provide you with peace and clarity.

At 911 Restoration, we have always believed every disaster ultimately leads to a Fresh Start. We still believe this is true, even in a worldwide pandemic. Staten Island will get through this. And in the meantime, please feel free to reach out to us for disinfection and peace of mind.