Fire Damage Restoration in Staten Island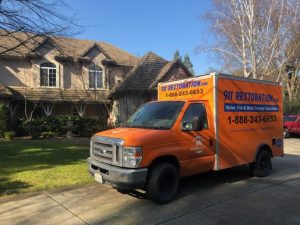 When it comes to destructive types of property damage, none fit the bill as much as fire damage. Fire damage is not only immediately damaging to the property, but it is also a threat to the lives of anyone within the property. However, the trouble doesn't stop there. The largest reason why fire damage restoration and fire cleanup is needed is because of what's left behind when the fire is put out. It doesn't matter if the fire is from burnt food or knocked over candle fire still leaves behind a smoke odor, ashes, and scorch marks. For this reason, nothing less than fire damage restoration is needed to restore the property to good as new.
Fire damage can occur at any time, which is why we make sure to be available at any time. Our customers know they can count on us for the following every single time:
24/7/365 Availability

Free damage estimate

Same-day service

45 minute or less arrival time
Besides the smoke damage, fire also causes secondary and tertiary property damage. Water or water-based solutions are often used to put the fire out, which means that water damage is often the end result of a fire. If not addressed quickly enough, that water damage can cause a mold infestation to develop. The complex nature of a fire cleanup is why our IICRC certified technicians go above and beyond in their efforts to deliver a Fresh Start. We believe that fires are stressful enough, the fire restoration shouldn't be as well.
If you need fire or smoke restoration in Kansas City call 911 Restoration near me immediately to get started. We'll be there within 45 minutes of your call to deliver the Fresh Start you need. Call us at (718) 215-9481 and please allow us to offer you a free visual inspection to provide you fire damage restoration in Staten Island.
Fire Restoration Company in Staten Island
As your fire restoration company, we understand how complex an undertaking fire cleanup really is. Every single step and task whether its clearing debris, puffback cleanup, or smoke restoration they need to be done in a timely manner with the right timing. We provide those services and more to our Staten Island customers to ensure every single restoration need is met by our IICRC certified technicians.
Some of our services offered include:
Free fire damage assessment

Smoke and odor removal

Property restoration

Insurance assistance

Latest fire cleaning techniques

Cleaning services

Storage and inventory

Reconstruction
In addition to your fire restoration, our technicians are also prepared to perform water damage Staten Island and mold removal Staten Island services to address the additional damage that fire brings to a property. We strive to ensure that the restoration process is smooth and stress-free so our customers can benefit from the peace of mind they deserve.
If you need fire restoration in Staten Island, Don't wait to call us at 911 Restoration. Call 911 Restoration of Staten Island today! We'll take care of every aspect of your fire damage restoration from start to finish for our Staten Island area residents. You can count on us for a Fresh Start that has you breathing easy. Call us at (718) 215-9481 and learn how we can help.
Smoke Removal and Puffback Cleanup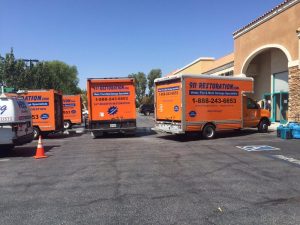 Fire hurts the property more than just leaving behind scorch marks and burnt items. Without fail, every single fire will also produce smoke, which leaves behind odors along with soot and ashes. The odor and ashes need to be removed completely to be considered a full restoration. Most of the time, these issues make it necessary for puffback cleanup services to be provided to ensure a complete clean occurs. We accomplish this task by using a combination approach of deodorizers and industrial grade cleaners to successfully remove the odor and smoke residue left behind after the fire. Our IICRC certified technicians are fully trained to provide superior smoke damage restoration in Staten Island while answering any questions you may have throughout the process.
For the unprepared, fire damage can be damaging long after the initial cleanup has been completed. Fire damage often financially impacts the people responsible for fixing the property. At 911 Restoration, we understand that which is why competitive pricing and financing are offered to help you in your time of need. In addition, we are also experts at the insurance claim process and have even filed insurance claims on behalf of our customers to ensure they get the relief they need the first time.
We know exactly what you're going through when you need emergency restoration services. Whether you need fire damage restoration, water damage restoration, or full mold removal you can count on us to be there from start to finish. Call 911 Restoration of Staten Island today for all of your restoration needs. With us, you get a Fresh Start you that makes you feel like you were granted a second chance. Call us at (718) 215-9481 and learn how we can help.