Disaster Restoration in Staten Island
Disaster restoration is necessary when your property suffers from thunderstorms, hurricanes, or hail and 911 Restoration Staten Island has over 35 years of experience saving homes after such events.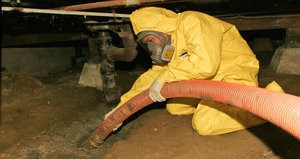 Our disaster restoration Staten Island crew is the go to company to turn flooded buildings into pristine establishments. If moisture does enter your home, call 911 Restoration Staten Island at your earliest opportunity. Call us at (718) 215-9481 and please allow us to offer you a free visual inspection to provide you storm restoration services in Staten Island
Staten Island, being an island, as its name sake represents, is subject to many different types of disasters. First and foremost are thunderstorms. When enough moisture gathers in the air, which is not difficult with the surrounding bodies of water, rain slams your roof.
With the latest drying technology, IICRC certification, and the drive to always put the customer first, we not only restore your home, but enhance it.
When a hurricane shatters a window and saturates your carpets or fire burns through your kitchen and firefighters stop the disaster with high-pressure water, 911 Restoration is the proper choice to undo the damage and provide you with a fresh start.
Natural Disasters in Staten Island
Aside from the damage that winter weather causes to the inside of your home, you need to shovel snow off your roof to stop the possibilities of ice dams.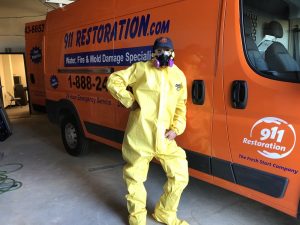 From the Lower Bay to the Upper Bay, evaporation is present all around Staten Island. Therefore, our disaster restoration Staten Island team offers these tips to keep your home safe in rainstorms:
Clear your rain gutters and downspouts so that rain can easily flow away from your home.
Sandbag your doorways to prevent moisture from rising into your home
Replace window seals as necessary to stop leaks
Snowstorms in Staten Island bring a different type of danger. While the same rules apply in preparatory work, it is also encouraged for you to insulate your plumbing, leave your heater running, and turn off your water line if you go on vacation.
Finally, be careful of hail. When disasters harm your home, call 911 Restoration and our disaster restoration Staten Island experts will be there within 45 minutes to start pumping water from your home. We work directly with your insurance company to make sure you receive an affordable price.
Call 911 Restoration near me at (718) 215-9481 and learn how we can help. We provide you storm restoration and hurricane restoration in Staten Island.
True Cost of Disasters
Staten Island has been the victim of earthquakes and magnitude 4 tornadoes, but to truly understand the cost of disasters, we look at a magnitude 2 tornado that stretched across Westchester County in 2006 causing $10.1 million in damage.
It landed in Rockland County where it decimated a dock and continued along the Hudson River, overturning the Tappen Zee Bridge. Down it went through Sleepy Hollow and Westchester County where it was considered an F1 tornado at 58mph.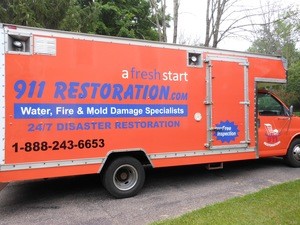 Eventually it crossed to Staten Island as an F2 tornado where it caused traffic damage, including tipping a tractor-trailer.
There is no doubt just how dangerous these disasters can be, so it is vital you do not underestimate the damage they can cause. If you have the chance, prepare your home before tornadoes, snow, or rain can reach your home.
If you do not have time to prepare, rest assured that 911 Restoration and our disaster restoration Staten Island staff can make your property perfect again after such an incident.
In fact, our fresh start policy will make it better than it was before the rain leaked through the roof, the cold caused a frozen pipe burst, or the tornado caused structural damage.
Rely on our disaster restoration experts with 911 Restoration Staten Island for all your disaster repair needs, from water damage Staten Island, fire damage restoration, and mold remediation Staten Island today! Call us at (718) 215-9481 and learn how we can help.
Serving the communities of Arden Heights, Bay Terrace, Eltingville, Great Kills, Midland Beach, New Dorp, Princess Bay, Staten Island, St. George and surrounding area.