Sewage Backup Cleanup Staten Island
Sewage backup is a serious disaster that 911 Restoration New Jersey treats as an emergency because we understand the dangers of such occurrence.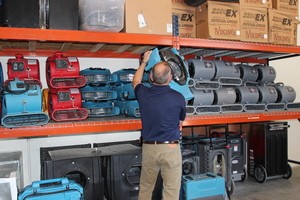 While it is true that sewage can cause severe health risks, it is also true that our sewage backup Staten Island crew is determined to return your home to a healthy condition.
With the aid of the latest drying technology, odor control, and over 35 years of experience, we are the premiere sewage cleanup crew in Staten Island.
We will work with you to stay within your budget and work with your insurance company to make sure the job is covered.
Our sewage backup Staten Island team is licensed, insured, and bonded with IICRC Certifications to restore the most challenging toilet overflow or pipe bust.
More importantly, 911 Restoration understands the importance of customer service. This shows in our 45 minutes response time, same day service, and technicians who are available 24/7/365 for providing you sewer backup and sewer backup in basement in Staten Island.
Call us when sewage enters your home so that we can quickly remediate the situation.
Sewage Backup in Staten Island: A Personal Tale
Our professionals have been called to a number of sites where the municipal sewage line failed, flooding a basement with sewer water and sewage backup, sewage cleanup in Staten Island.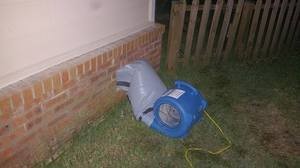 One particular incident was when two feet of water poured into a finished basement and contaminated everything. Furniture, boxes, and the walls were bathed in black water.
The owner called us as soon as he found the incident. We were there within the hour scoping the event and reassuring the customer that his property would be back to normal and perfect once again.
Sewage backup Staten Island services should be done by a professional such as those at 911 Restoration because we know our way around the crisis. Sewage backup contains many elements that are unhealthy for humans to touch, smell, and swallow, so we use full hazmat suits to keep us safe.
Do not try to remedy the event on your own. With the help of his insurance company, furniture was replaced and he did not have to pay a cent.
We are on the customer's side.
Our sewage backup Staten Island experts make sure your property is safe and free of contaminants. In another incident, a customer called after the plumber had left. He had to snake their lines all the way to the city's sewer system.
Once the clog was free, some of the moisture drained, but the bacteria and stench remained. This was a job that truly needed the best, so our sewage backup Staten Island staff answered the early morning call.
We understood the damage had begun the day before and that mold could add another layer to the already hazardous situation. With hazmat suits intact, 911 Restoration marched into the basement, traversed the saturated carpets, and set up our fans to rid the area of excess moisture.
Mold tests came next, searching high and low for any sign of the fungus. Luckily, we did not find any. We cleared the room of moisture to reduce the chance of spores growing after the fact, then got to work making the room ergonomic again.
In both cases, the homeowners were very excited when we finished the work and their home looked as good as new.
If you need sewer backup cleanup in Staten Island call basement flood services at 911 Restoration at your earliest opportunity so we can bring your home back to normal in no time today!
Serving the communities of Arden Heights, Bay Terrace, Eltingville, Great Kills, Midland Beach, New Dorp, Princess Bay, Staten Island, St. George and surrounding area.