Snow Storm Staten Island
If the bomb cyclone causes floodwater to invade your property, you can call the snow storm Staten Island team at 911 Restoration of Staten Island and we will be at your property within 45 minutes of receiving your call.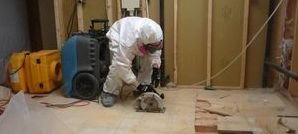 Dealing with a bomb cyclone requires immediate assistance. We never want to make you wait for help during a blizzard, so our snow storm Staten Island staff is available 24/7/365 to assist you.
Our experts will provide you with same day services during a blizzard, even if there are heavy snow and powerful winds raging outside.
When you hire our team we will work with IICRC certified technicians to provide comprehensive services that include:
Water extraction services

Implementation of advanced drying techniques

Flood damage restoration

Repair of structural damage

Removal of debris from property

Restoration of destroyed landscaping

Snow removal

Wind damage remediation

Pipe burst repair services

Roof damage remediation

Surveillance of the damage site
Call our agents when you need help during the bomb cyclone and we will begin the remediation process with a free inspection of your home or business.
Temperature Drops May Cause Pipe Bursts
One of the main components of a bomb cyclone is the plummeting temperatures that are created. The freezing weather can be dangerous for both you and your home, so it is important to be as prepared as possible for this cold spike.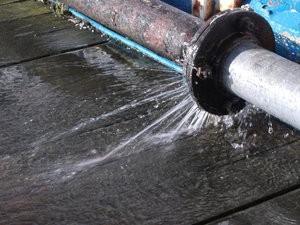 If you can, stay indoors as much as you can throughout the duration of the snow storm. Keep your heater on all day and night. This will keep you warm and your home, which is key in preventing frozen pipes.
If your pipes freeze they can break, which can lead to a home flood once the water is able to flow freely through the pipes again.
If the freezing temperatures caused by the bomb cyclone cause your pipes to freeze you can rely on our snow storm Staten Island pros to immediately begin the repair process. So, give us a call right away!
We Will Make Recovering From A Water Disaster Easy
As overwhelming as storms as massive as a bomb cyclone can be, home and business owners can stay calm knowing that our team is standing by just waiting to help you.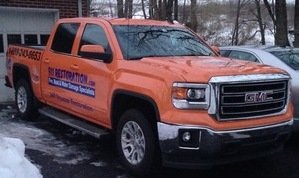 Our professionals are always available to take your call, and once you have us on the line you can trust that we will have everything under control from that moment on.
Keeping you feeling safe and secure just as important to us repairing your home from the effects of a bomb cyclone, because our customers are always our top priority.
We will help you with it all, from home repairs to home insurance, even filing your claim for you. Our experts have many years of experience in the industry and know exactly what information they need for you to get the proper coverage.
Call our snow storm Staten Island workers at 911 Restoration of Staten Island today and we will do whatever it takes to successfully get you through any bomb cyclone.