Water Damage 10304
Water damage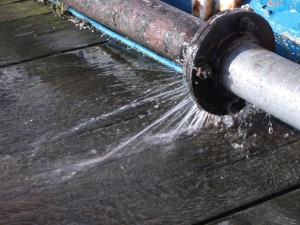 in 10304 can destroy a property and its value once unwanted water penetrates into porous materials such as hardwood floors and deteriorates them, so before destruction to your home causes irreversible losses call our water damage Staten Island team at 911 Restoration for the best and fastest water damage 10304 solutions in the industry. Water damage that is left untreated will begin to rot wood and warp floors in your home, which is why we always respond within 45 minutes of calls in the area via our water damage 10304 route to address problems before structures sustain further harm. Our specialists are here 24/7 to assist you with any of the following homeowner problems:
Toilet overflow
Flooded basements
Roof and ceiling leaks
Pipe bursts
Washer hose bursts
Mold and mildew
Water heater leaks
Our water damage restoration solutions are backed by 35 years of experience servicing homes in the area so call us today for any of the above issues and we promise we can address it to your satisfaction. We are the best company in the business when you need assistance during an emergency, so don't wait for disasters to destroy your property and its value and call us today for the best water damage 10304 services around!
Who Do I Call for Water Damage in the 10304 Area?
Water damage in Staten Island comes from many sources like harsh, cold weather in the region as well as pipe bursts from older plumbing and flooding issues from the local wetlands but regardless of the origination source it's important to have a trusted, professional company by your side, so call 911 Restoration today in the event of an emergency and we'll dispatch our specialists out to your home in 45 minutes via our water damage 10304 route. Category 3 water problems in the area are common due to all of the freshwater and tidal water from the wetlands in Staten Island. Category 3 water is toxic and is just one of the categories of water we eliminate quicker than the competition:
Category 1 – "Clean water" originating from water lines like pipes, plumbing, sinks and tubs; not a significant threat
Category 2 – "Grey water" that comes from items with chemicals, like washing machines and dishwashers; grey water is harmful to humans
Category 3 – "Black water" that comes from toxic water, like seawater, swamp water, river water and standing water; significant health risk
Even if black water finds its way into your Staten Island area home, our water damage 10304 services are the best in the business so we'll take care of your problem fast. Staten Island is one of the five boroughs of New York City and is located in the southernmost tip of the state near New Jersey. The borough has many historic museums and beautiful parks but also is home to Fresh Kills Landfill that contains freshwater and wetlands that can flood during storms. Homeowners near the landfill shouldn't be concerned however because our team at 911 Restoration has constructed a water damage 10304 route to get to your home as quickly as possible in the event of an emergency. Your Staten Island area home is important to us, so let our company restore your property today!