Going Abroad for Holidays? Here's How to Protect Your House Against Disasters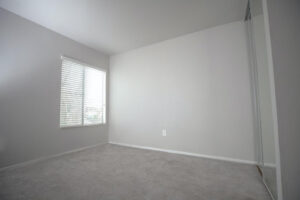 Going on a vacation can be a super exciting prospect. With the COVID-19 pandemic easing down a bit, many families are organizing their long-awaited vacations in the holiday season for 2022. The excitement, however, shouldn't come at the sacrifice of home safety on vacations.
Once you have your suitcase packed, your rental car booked, and your vocational fully organized, you need to think of protecting your home while you are away on holiday. Leaving your home alone when on vacation can be problematic, especially if you have valuable insides. From natural disasters to electrical emergencies, fires and organized crime can all strike your home while you are away. 
Before you leave for a vacation, it is absolutely necessary that you take the precautionary measures required to keep your home safe and sound when you are away.
In this article, we mention different techniques you can follow to ensure home safety on vacations. These tips have been produced after due consideration and will help safeguard your home from emergencies and crime.
Make Sure it looks like a Home
To make sure your family and your home don't become part of another crime statistic, you should make sure that it looks like a home. You should preferably have the lights on at all times to ensure that no passersby assume the home is empty.
You should also preferably ask a neighbor to park their car within your empty driveway. The parked car would give the impression that someone is home and the home isn't empty by any means.
You should also position your window blinds and curtains to look like they are normal. Do not go for elongated security measures, which can be a huge giveaway on their own. You should also have a neighbor pick up your mail for you and stop the newspaper delivery for a while. You don't want stacks of newspapers to accumulate outside your home, especially if you aren't at home.
Lock Everything Up
While you should be trying to make your house look like it is still inhabited, you shouldn't forget the importance of locking up. Duh, almost everyone knows that they should lock up before leaving for a vacation. But, while you casually lock your front door, don't forget to lock the other small openings, including the mail slots, the pet doors and others for home safety on vacations.
If you have an automatic garage door mechanism in place, you should have the electric opener disconnected. Smart locks can also help you set up a remote entrance mechanism to your home.
Let Your Neighbors Know
The worst possible mistake you can make while leaving your house for a vacation is not to let your neighbors know. You should preferably alert your neighbors and let them know of your plans in advance so that everything is on track.
You should also enlist your neighbors for security and vigilance duty to report anything suspicious if it pops up. You can also provide your neighbors with your vacation contact and one trusted neighbor with a spare key, so that they have access to the home if anything pops up. You can also fool burglars by having fake security camera signs installed outside your home. These signs will scare burglars away, as they don't want to pop into a home with security cameras installed inside.
Unplug Appliances and Check Smoke Alarm
The chances of electrical and fire hazards are high when you are leaving your home for a family vacation. Even a small upshot in the electric supply can lead to sparks and significant damage, especially if you aren't home. By the time your neighbors notice something suspicious, it will already be too late to take effective action.
You should make sure your smoke alarms are working properly and have the right mechanism installed to alert neighbors as well. Additionally, you should preferably unplug all appliances and shut down the main switch. Electrical fires in an empty home can lead to significant damages, which may require extensive restoration.
Check Water Line Leaks
Leaks within the waterline and even the plumbing inside your home can deteriorate with time and cause significant damages. You should make sure that you address these leaks in time before you leave for a vacation.
Inability to address water line leaks before you leave for a vacation will mean that you walk into a flooded home with water damage everywhere. Such water damage can cause electrical harm as well and aggravate issues with non-functional electric appliances. The resulting water damage can also cause harm to your home's interior and can require a significant restoration job to fix what is damaged.
We hope you liked the information in this article and can work on it to improve your house's safety before you move abroad. Work on these tips and safeguard your property from disasters.
Performing a disaster restoration process after an unforeseen disaster? 911 Restoration of Staten Island is just a call away for you! You can get in touch with us to perform a thorough inspection of your house and clear it up for future use.